Why LinkedIn?
In the world of B2B lead generation, nothing comes close to LinkedIn.
As of October 2018 they get 1bn+ monthly views with 550mil+ people on the platform. 
A staggering 80% of B2B leads sourced and 46% of corporate website visits come from LinkedIn. 
Simply put – if you are in B2B and looking for your highest value, most profitable deals..
There is no better platform than LinkedIn. 
And if you're not using it as a primary lead and customer acquisition channel.. You need to change that RIGHT NOW..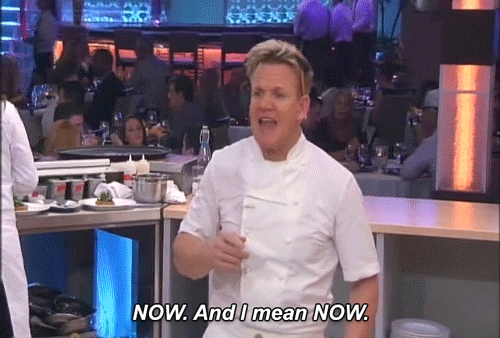 See.. there's something strange about LinkedIn.
You'd think with all of the clear-cut data that it would be exploding in popularity, but that doesn't seem to be the case. 
Take a look at this Google trends graph of the last 5 years.. 
A few years ago everyone was buzzing about LinkedIn, but it appears business professionals aren't as excited about it as they once were.
Why should you care?
Because this represents a golden opportunity for you!
While 'the herd' is caught up in the AdWords, Instagram, and Facebook buzz, you can quietly (but rapidly) grow and scale your company and sales using LinkedIn.
Don't make the mistake of getting caught in the herd of people who flock to every new shiny object (which by the way, will be LinkedIn in the next 2-3 years).
Solidify your position NOW and dominate your market before everyone else finds out about the goldmine sitting right in front of them.
"OK, I'm sold – but what's the best way to use LinkedIn to grow my business? How do I generate more leads, appointments, and sales with the platform?"
Glad you asked, let's jump into that right now…
TABLE OF CONTENTS
50 appointments
38 sales-qualified leads
13 closed deals
$105,000 in revenue generated
In this guide we'll be covering 5 KILLER LinkedIn tactics we used to get these results in a 60-day sprint for our company, Growth Response.
These are also the tactics we've used to generate more than $2.5M worth of leads and $325,000 in annualized revenue in our first year of operation.. So trust me when I say 'it works'.
This guide is all you need to start generating more outbound leads on LinkedIn.
The tactics are listed sequentially, so I advise you not to hop around if you'd like to get similar results.
[Tactic #1] – The Profile Makeover -How To Turn Your Profile Into A High-Converting Landing Page
[Tactic #2] – The 'Perfect Prospect' List – How To Build A List of 1000s Of Laser-Targeted Leads for Less Than $100
[Tactic #3] – The Automated Connector -How To Connect With 50-75 Of Your Ideal Customers Everyday On Autopilot
[Tactic #4] – The Content Machine -How To Create Content That Generates Demand, Thought Leadership, And A Flood Of Inbound Leads
[Tactic #5] – The Appointment Generator -How To Turn Prospects Into Interested Leads, Appointments, And High-Ticket Sales Opportunities Through Direct Outreach
Who This Works For
This guide will help any high-ticket B2B product or service company who needs more quality leads (and has a product/service that doesn't suck), but here are some industries we've seen incredible results with for ourselves and clients:
Marketing / Digital Agencies
B2B SaaS
IT / MSPs
Consultants / Coaches / Training Companies
HR / Recruiting / Staffing
Guest Speaking (Events / Podcasts / Videos / Interviews)
Strategic Partnerships
The BIG winners are the ones who have a well-defined niche and Ideal Customer Profile (ICP).
Here's a solid article on developing an ICP if you need help.
Got your niche and ICP ready?  
Cool, let's move on.
The LinkedIn Lead Generation Process
I'll be honest, the tactics covered in this guide were not invented by me.
I researched and implemented frameworks from experts such as Josh Turner, Jake Jorgovan, Joey Gilkey, and John Nemo.
From there, I combined everything that worked between my own testing and the others, and turned it into a system that runs 90% on autopilot.
The tactics you are about to read are the result of thousands of hours of testing, trial and error.
I'm revealing only 'the good stuff' that has been proven to work time and again.
These tactics have been responsible for multi-millions generated in leads, and multiple six figures in revenue generated for Growth Response in under 1.5 years.
So if you're ready, let's get into it!
[Tactic #1] The Profile Makeover – How To Turn Your Profile Into A High-Converting Landing Page
Most people treat their LinkedIn profile like a resume. 
If that's you.. You're doing it WRONG!
Your profile is a prime piece of digital real estate that can generate you a consistent flow of leads organically, if you do it right. 
Think of it more like a sales letter or landing page rather than a resume.
Here are the 3 key areas you need to optimize for:
Profile photo
Headline
Summary
There are many other things you can optimize as well, but start with these 3 and you'll be ahead of 80-90% of the competition.
1.Profile Photo
Grainy pictures, partying, or even worse this..
..are NOT acceptable!
Your profile picture is the first impression anyone has of you. 
If you want to make a good first impression, it's simple. 
Get a clean, professional headshot and smile.
This is mine:
Nothing special (not even professional really), but I look friendly, approachable, and not like I just rolled out of bed.
Your profile picture plays a massive role in getting your prospects to click the 'Accept' button on your connection request.
2.Profile Headline
Is this you?
"CEO/Founder of Best Company Ever | 27x Award-Winner | Badass of the century | Innovator | Influencer"
Yes?
Then you might want to consider making some changes.
Other examples of bad headlines are:
Founder of..
President of..
VP / Vice President of..
Director of..
Head of..
The truth is, no one cares about you or your company.
Your headline needs to be about the prospect.
It needs to answer the question 'what's in it for me?'
What your prospect cares about is how you can help them, that's it.
There are plenty of other areas in your profile where you can put your actual job title..
..but if your goal is to generate leads organically from you profile, save your headline for your prospect.
Here's a couple simple frameworks to turn your headline into a powerful elevator pitch:
For Founders/Owners/Freelancers/Consultants/CEOs:"I help/Helping/Teaching [target market/industry] to [value/solution you provide] by/using/through [how you do it]"
For Sales/BizDev people or those representing a company:"We help [target market/industry] to [value/solution you provide] by/using/through [how you do it]"
If there's enough room at the end of it, then you can add your title and company.
Here's my example:
"Helping B2B Startups & Agencies Get Sales Meetings With Their Ideal Customers Using LinkedIn
Founder @ Growth Response"
You know the primary target market I serve (B2B Startups and Agencies), what problem I solve (generating leads and sales meetings), and how I solve it (LinkedIn).
Your connection acceptance rate will be based solely on if your prospect looks at your profile and thinks "this person can help me."
3.Profile Summary
Most people treat their summary as a resume, or talk about themselves in the 3rd person (yuck).
Your profile summary should read like a 'soft-pitch' for you and what you do, while remaining focused on your ICP and ideal prospects.
It should address the following:
Who you serve
What problems you solve
How you solve them
Your authority
Next steps / Call-to-action
Resist the urge to give a laundry list of your accomplishments and experience here. All that'll do is scare people off or bore them to death.
Here's my profile summary, I modeled the framework from a badass colleague of mine Joey Gilkey:
By reading this, you know exactly what I do, who I serve, how I serve them, and how to get in touch with me.
My profile gets around 200 organic views a week. That means 200 of my ideal customers see my profile summary every week!
For context – LinkedIn ads average around $8 cost-per-click, which means I'm saving potentially $6-7k a month in ad spend.
If you need inspiration for your profile summary, the LinkedIn blog has some great examples here:
https://business.linkedin.com/talent-solutions/blog/linkedin-best-practices/2016/7-linkedin-profile-summaries-that-we-love-and-how-to-boost-your-own
Just remember – don't be selfish.
It needs to answer the question "what's in it for me?"
[Tactic #2] The 'Perfect Prospect' List – How To Build A List Of 1000s Of Laser-Targeted Leads for Less Than $100
Here's where the fun starts.
You'll begin to see just how powerful LinkedIn is in finding virtually any decision maker at any company that you want to reach out to.
Quick warning though – if you aren't technical, this tactic may frustrate you. Just follow the step-by-step instructions and you'll be fine.
Once you have your profile optimized for your ICP, it's time to build a list of your perfect prospects.
To do this tactic you'll need 2 tools that cost less than $100/mo.
The 2 tools are:
Sales Navigator ($79.95/mo)
Phantombuster (free or paid plan depending on daily volume)
Here's the steps to building a list of 1000s of laser-targeted 'perfect prospects' every month..
Step 1: Create a targeted prospect list using LinkedIn Sales Navigator
Go into Sales Navigator
Click 'Advanced' in the top right, then click 'Search For Leads'
Use your ICP and Sales Navigator filters to create a list of 500-1000 targeted prospects. Sales Navigator only loads pages for 1000 results with each search, so keep filtering until you get to that
If you trust LinkedIn's ability to find your exact prospects (note: it's not 100% accurate), you can copy the Sales Navigator prospect search URL and proceed to the next step.
If you do not trust LinkedIn to generate the perfect prospect list, you can go through manually and tag the correct prospects and/or 'save as lead'. From there, you copy the Sales Navigator prospect search URL and proceed to the next step
NOTE: Click 'Save Search' in the top right of Sales Navigator so you can refer back to this list later
Here's an example targeting B2B SaaS Founders in CA, WA, NV, OR, 11-50 employee size, and 2nd degree connections.
Step 2: Download Sales Navigator Search Results to CSV
Copy the URL for your saved Sales Navigator prospect list
Go to Phantombuster.com and create an account•  Go to the API store and find "LinkedIn Sales Navigator Search Export"
Follow the directions on the page to export your prospect search to a CSV
Once completed, import the CSV into Google Sheets
Step 3: Generate the official LinkedIn URL (instead of the Sales Navigator URL)
Go back to Phantombuster.com
Go to the API store and select "Linked Sales Navigator URL Converter"
Follow the instructions on the prompt and drop your Google Sheet ID from the previous step into the API
Hit the three dots next to "Launch"
Once it's done, you'll get a separate CSV that will include the official LinkedIn profile URL's of your prospect list
Step 4: Consolidate data into one spreadsheet
Take the LinkedIn profile URLs from Phantombuster and replace the Sales Navigator profile links from your original Google Sheet
The main final columns you'll need for the next step are:

First Name
Last Name
Company Name
LinkedIn URL
If you did the steps right, and you're brain hasn't exploded, you should now have a laser-targeted list of your ideal prospects that fit your exact ICP – and a process that you can repeat for less than $100/mo.
Keep this list close, we'll be using it for the next tactic where connect with 50-75 of these ideal prospects every day, on autopilot.
[Tactic #3] The Automated Connector – How To Connect With 50-75 Of Your Ideal Customers Everyday  On Autopilot
Now that you have your list of perfect prospects we're going to load them up into an automation tool to connect with 50-75 of them everyday on autopilot.
There are many tool options out there for LinkedIn automation, but here are a few you can use:
Dux Soup
LinkedHelper
Meet Leonard
Just make sure it has the ability to upload a list of LinkedIn URLs to connect with and to view profiles automatically.
Before we get started, there's a disclaimer I need to put out there.
LinkedIn Disclaimer
PLAY NICE when using automation on LinkedIn!
If you have too much activity (profile visits, connection requests, connection rejections, pending connections, messages, etc.), your account can be suspended or permanently banned in some cases.
Bottom line: don't be stupid, don't push it to the limit, and don't be a spammer!
My basic rules of thumb are do not exceed 75 connection requests in a 24-hour period, do not exceed 1000 pending connection requests at any given time (you can withdraw them), and do not visit more than 200 profiles in a day.
I am NOT a LinkedIn moderator or administrator, these are just my conservative estimates.
I am NOT responsible if you lose your account trying anything mentioned in this guide.
If you're not comfortable with automation, do this tactic manually.
Now for the sake of keeping this guide as evergreen as possible, I won't cover step-by-step instructions specific on a specific tool.
Each tool has their own in-depth instructions so it would be overkill.
Tools come and go, the STRATEGY is what's important.
I'll share the strategy around what we do so that you can apply it to any tool.
Cool?
Alright… let's dive in. 
Step 1: Upload your perfect prospect list
Install one of the tools listed above
Grab your perfect prospect list and upload it to be used for the campaign
Label it according to your ICP (ex: "B2B SaaS Founders | 11-50 | WA, OR, CA, NV")
Step 2: Setup your campaign sequence
One example sequence we use is profile visit as the 1st step, connection message as the 2nd step, and follow-up message when they accept for the 3rd step
Your connection message should be specific to the ICP and/or their job title, and the follow-up message is to thank them, NOT to pitch them

Ex. connection: "Hey [name], I'm looking to connect with [job title] in the [their market] industry. Would love the opportunity to connect and share insights if you're open to it?
Ex. follow-up: "Thanks for connecting [name], appreciate it. Looking forward to learning more about you and your [company/business]"
Step 3: Turn the campaign on
Once you have your sequence setup, select the days and times you want it to run and turn it on
Boom!
You now have a way to connect with 50-75 of your perfect prospects everyday on autopilot.
Easy right?
But… what do you do once they're a part of your network?
Let's get into that in the next tactic..
[Tactic #4] The Content Machine – How To Create Content That Generates Demand, Thought Leadership, And A Flood Of Inbound Leads
Having a large network of connections is pointless unless you have a way to turn them into interested leads.
One of the best ways to do this is through content marketing and curation.
By building a content machine, you'll have a way to generate demand, thought leadership, and inbound leads on autopilot.
You'll build credibility and trust, gain new connections, and beat your competitors by staying top of mind with your audience.
There are endless amounts of content types you can post, but keeping it simple with a mix of these 3 has been effective:
Curated content (relevant to your ICP)
Short-form status updates
Long-form status updates
Let's take a look at each of these now..
1. Curated content relevant to your ICP
Curated content can be in the form of images, videos, articles, etc created by other companies that target your audience but are not direct competitors.
You can use these 2 free tools to help you with automating this part:
Feedly (automate sourcing of new articles)
Hootsuite (automate posting of articles)
Follow these steps to find relevant curated content for your audience..
Make a list of 5-10 of the top influencers, blogs, websites, etc that your audience follows
Sign up for a free Feedly account and search for the sources in your list. This will give you a feed of all the new content coming from those sources everyday
Pick a day once a week that you'll spend 1-2 hours finding the best content from those feed sources, and loading it up into Hootsuite for automatic posting
With each post, add a short blurb with your thoughts or a question to engage your audience.
Here's an example of a curated content post:
Curated content won't get the most engagement or views, but you'll begin to build your credibility, trust, and top of mind awareness with your audience by posting content that's useful to them.
2.Short-form status updates
Remember when Facebook business pages first came out, where every post hit 50-75% of your entire audience?
That's currently where LinkedIn is at, and by posting 2-3 short-form status updates a week you can generate a massive amount of organic views even with a smaller network.
The point of these posts isn't to go viral, but to engage and stay in front of your audience at all times.
Having said that, you will have some posts go viral if you're posting solid content.
You'll see an example of one of my viral posts below.
I use these 3 formats for my short-form status updates:
a. Questions
Questions are a great way to engage your connections while also getting them to do some of the heavy lifting for you.
When someone likes or comments on your post, it becomes visible to their network even if you're not connected.
This can cause a ripple effect with 1000s of extra eyeballs on your posts and many new connections gained without you reaching out.
Here are some examples:
b. Sharing thoughts / tips
These can be your thoughts/opinion about a certain topic or quick tips.
The key is to keep it relevant to your audience while making it interesting enough to engage with.
You can mix in questions at the end if you want a better chance at getting your audience to engage.
Here are a few examples:
c. Short native LinkedIn video
Native video is starting to take off on LinkedIn and you can get an incredible amount of engagement if you do it right.
Short 1-2min videos that are relevant and useful to your audience work best.
Add a text description to your post as well to increase engagement.
The key here is to KNOW your audience.
Don't just randomly post selfies and talking head videos.
My audience responds well to tactical stuff, so I created videos and posts with actionable B2B sales and marketing tactics.
Here is an example of a native video post that got 18,373 views, 99 likes, and 245 comments, where I announced the coming release of a tactical lead generation guide:
d. Long-form status updates 
This is essentially the same thing as short-form status updates, just longer and expanded upon.
Personal stories and experiences that tie in to your target market do well here.
Here's an example of one that did well regarding SaaS demos:
The others are too long to screenshot so here are direct links to other examples:
https://www.linkedin.com/feed/update/urn:li:activity:6466410997295968256
https://www.linkedin.com/feed/update/urn:li:activity:6463128528815747072
https://www.linkedin.com/feed/update/urn:li:activity:6450146872639176704
Posting schedule:
I recommend posting at least 2-3 times a week using a mix of curated content, short-form, and long-form status updates.
At the time of those screenshots, I had roughly 3000 connections.
With 1000+ views on each post, that means that each post is seen by roughly 35-50%+ of my audience.
If you optimized your profile in tactic #2, you'll get around 8-10% of people who view your post to click over to your profile.
In my case, that means around 2-300 profile views every week.
Would it be useful to you if you had 2-300 of your ideal customers viewing your profile every week, interested in learning more about what you do?
[Tactic #5] The Appointment Generator – How To Turn Prospects Into Interested Leads And High-Ticket Sales Opportunities
In this tactic you'll learn how to turn your connections into interested leads and appointments using direct messaging outreach.
Most people are afraid of this step, but if you've done tactic #1-4 correctly, you'll be setup for success in your outreach.
Let's revisit what you've done so far:
You've turned your LinkedIn profile into a high-converting landing page
You've built a laser-targeted list of 500-1000 your ideal perfect prospects
You've turned on your automation that connects with 50-75 of your perfect prospects everyday on autopilot
4. You've created a content calendar and machine that builds your thought leadership, generates demand, and gets you inbound leads
Now all that's left to do is reach out to your connections to take the conversation to an offline appointment.
You don't HAVE to do this part, but if you want predictable pipeline and lead flow instead of sitting around waiting for people to contact you, then this step is crucial.
Let's jump into it now..
Step 1: Export your leads to a Google Sheet
Click on "My Network"
Click on the number above "Connections" on the left side
Click on "Managed synced and imported contacts" on the right side
Click on "Export Contacts"
Check the box next to "Connections"
You'll receive a CSV download in 5-10 minutes with all of the data of your connections
Step 2: Clean your data •  Delete any friends, family, or irrelevant connections that aren't your perfect prospects from your list•  Create a separate tab for campaign tracking with header columns for First Name, Last Name, Company, Title, LinkedIn Profile, and to track Message 1, 2, and 3
Step 3: Create your messaging sequenceThis part requires practice and finesse. 
You will likely NOT get it right the first few times you try.We use a few different messaging frameworks, but here's a simple one that goes out after the connection and post-connection message..
Message 1: Relevant content – insight, article, webinar, guide, whitepaper, case study, etc
Message 2: Meeting Ask – ask if it makes sense to take the conversation offline
Message 3: Follow-up – follow-up on your ask to see if they are interested
Step 4: Segment your list and send your messaging sequence
Segment your list depending on the messaging volume you'd like (don't exceed 50/day)

Ex: If you have 100 connections, you can split into 2 groups

Start with message 1 and send to your segment of connections
Use the campaign tracking sheet to mark the prospects that you sent message 1
Copy the messaging URL for each prospect into your tracking sheet for easy access during follow-up
Step 5: Send follow-up messages
Send message 2 and 3 as follow-ups, spaced out by 1-2 weeks
Schedule any interested leads into an appointment
If you have your ICP nailed down and your messaging right, you can expect a 4-5% positive response rate.
This means if you have 100 connections, 4-5 of them will be interested in learning more or booking an appointment with you.
What would 5 more appointments a month with qualified, ideal prospects mean to you?
Let's do some quick math to find out..
The ROI Formula
Close Rate * Customer Lifetime Value = Lead Value
I want you to do the ROI formula for yourself so you can determine how much the tactics in this guide could be worth to you.
Our close rate at Growth Response is roughly 30%, and average customer lifetime value is $15,000.
For our ROI formula that would mean..
30% * $15,000 = $4,500 Lead Value
This means that EACH LEAD should be looked at as worth $4,500.
We typically reach out to 1000 prospects a month and connect with roughly 30% of them
This means 300 new connections monthly, and if we get a 4% positive response rate that gives us roughly 12 appointments.
With 12 leads/appointments a month, that means we are generating $54,000 worth of leads from direct outreach alone, every single month.
$4,500 lead value * 12 leads/appointments = $54,000 monthly lead value
Do the math using your own numbers and you'll see how game-changing this can be for your business.
Results To Expect From These Tactics
Your results will depend on the type of company you are.  
There are 3 different types of companies we work with.
Here are the levels of success for each.
1. The "Generalist"
These are companies that prefer to cast a wider net instead of honing in on a specific niche or Ideal Customer.
An example would be a Marketing Agency that serves any industry and has 20+ services.
When you operate this way, differentiation becomes tough and you compete on factors such as "Price" and "High-quality service".
"Generalist" companies can still see results, but expect it to be on the low end.
Result: 1-3 calls per month
2. The "Niche Generalist"
These are companies that have focused on a niche, but their product or service offerings are all over the board (and vice versa).
An example would be a Marketing Agency that serves the construction industry, but provides 20+ different services.
While they may get a decent response rate, their value proposition becomes muddy. 
"Niche Generalist" companies see better results than the "Generalist", but still not at the optimal level.
Result: 3-7 calls per month
3. The "Niche Specialist"
These are companies that have nailed a niche.
They have a focused product or service offering that provides a specific result for a specific person.
An example would be a Marketing Agency that helps funded B2B startups generate more outbound leads through LinkedIn.
Sound familiar? 🙂
These types of companies see the best results because they are laser-focused on one person and one result. 
Their message cuts through the noise like butter, and they become the go-to trusted resource for their niche.
Result: 7-20+ calls per month
Key takeaway:
This system works best for companies who are "Niche Specialists".
If you aren't one, don't worry.
You can still see incredible results.
You can also disguise yourself to be a "Niche Specialist" by making a few small tweaks.
Tweaks such as creating niche-specific content and tailoring your outreach to one niche focused on one product or service.
5 Killer Tips On How To Manage Outbound Leads From LinkedIn
1. Focus on starting conversations
First thing to remember is that these LinkedIn campaigns are a form of cold outreach.
The leads you generate as a result of this campaign are NOT to be confused with referrals or inbound leads. 
They are outbound leads that require more time and work to nurture into a sale.
Think of it as 'virtual door-knocking'.
However, as opposed to cold-calling or cold-emailing, you have the opportunity to start conversations and build meaningful relationships with your connections on LinkedIn.
Focus on engaging your audience and starting conversations with them.
Ask them what they are up to in their jobs or business, and in return you'll get people asking you what you do, who you serve, and how you can help them.
Go into this with the mindset of starting conversations instead of pitching and selling.
2. Your goal is an offline conversation – NOT a sale
It's common for people to come to us saying they've tried LinkedIn and it didn't work for them.
When we take a look at their efforts, we often see one major mistake.
They try to close deals on LinkedIn.
As soon as a prospect responds with interest, they post a 10-paragraph detailed response about their product or service.
The result? 
*Silence*
Never try to close a deal on LinkedIn.
Your goal with LinkedIn should be to generate enough interest with the prospect so they are willing to move to an offline conversation via phone or video call.
That's where the sale happens.
3. Ask questions
Here's the deal..
People LOVE talking about themselves.
It's human nature and we can't help it.
Use this to your advantage by asking questions about the prospect that get them to open up.
The questions could be about their job, business, goals, etc.
Ideally these questions should tie back to your product/service.
Examples of questions I might ask are..
"As CMO at [company], curious to know what are you focusing on for Q2?"
"How are you currently getting leads? What channels have been most effective for you?"
"Have you tried LinkedIn for reaching out to decision makers at X industry companies?" 
Notice how all of these questions are focused on the prospect while at the same time tying back to our service.
By asking questions you open up the conversation.
When you have conversations you increase that "know, like, trust" factor, and it becomes easier when asking for a phone call.
4. Research before responding
When you first launch your campaign and start seeing conversations flood your inbox, don't be tempted to just respond with copy/pasted text.
Take a minute to click to their profile, check out their company page, and gauge if it's a good fit.
This also gives you the opportunity to craft a more personal message and spend time only on those who fit your Ideal Customer Profile.
This extra bit of research could ultimately spell the difference between a closed sale and lost lead.
It could also save you hours from talking to unqualified prospects who aren't a good fit.
5.Be PATIENT
Remember – these are outbound leads. 
They have never heard from you before.
They didn't ask to be contacted.
They didn't opt-in for any communication from you.
You will have to work a bit harder to nurture, follow up, and manage these leads compared to referrals or inbound leads.
Don't rush it, especially when dealing with a social platform like LinkedIn.
In the end though, it's 1000% worth it.
Outbound leads are scalable and predictable in a way that inbound and referrals are not.
When you combine an outbound strategy with inbound and referrals, you give your business that unfair advantage.
Be patient.
After all, we're talking about adding an extra 6-7 figures to your bottom line every year.
What Should You Expect After 30 Days?
It's different for every business.
If you have strong positioning and a product or service that actually helps people, then you will see results within the first 30 days.
Warm conversations, leads, and ultimately sales appointments.
You shouldn't expect to close a deal within 30 days, especially if you have a long sales cycle.
But if you are consistent with these tactics, you WILL see results.
If you do it yourself, expect to spend 2-4 hours daily figuring everything out and implementing.
With the support of Growth Response, you'll get an expert team to implement FOR you and cut your daily time investment down to 15-20 minutes.
Your Next Steps
Congratulations if you've made it this far.
Most people won't!
You now have an incredibly powerful system for LinkedIn to generate leads at will.
Use it wisely!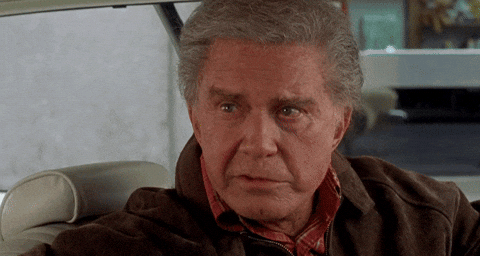 Are you looking for help installing a LinkedIn lead generation and customer acquisition machine in your business?
Or maybe you haven't launched yet and are looking for a blueprint to go from $0 to profitable in the shortest time possible?
Lucky for you .. we recently launched our Productized Service Accelerator Program that helps you build, launch, and grow a wildly profitable Productized Service in the next 90 days.  
If you'd like help with this, click the button below to fill out a short survey and book a call with me to see if we're a fit.